Travel Guru Rick Steves Donates $4M Apartment Complex To House Homeless Women and Kids
April 21, 2017

Travel guru Rick Steves just gave a $4 million apartment complex for homeless women and kids to the YWCA.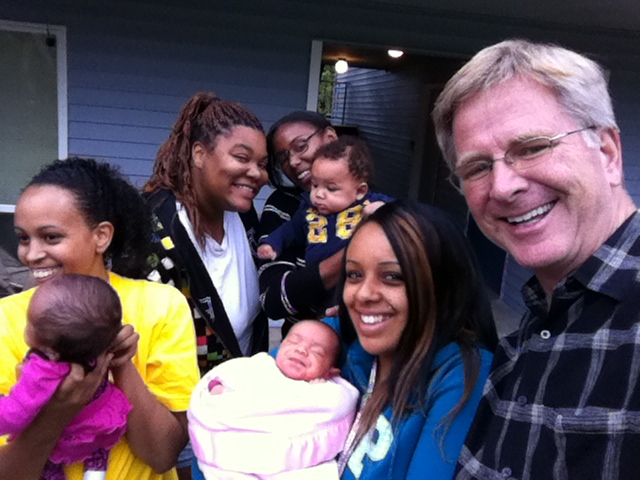 Credit: Rick Steves / Facebook

For more than 25 years Steves has hosted the most popular travel series on PBS. He's also earned a fortune with his best-selling European travel guides.

But money – as they say – isn't everything.

"Twenty years ago, I devised a scheme where I could put my retirement savings not into a bank to get interest, but into cheap apartments to house struggling neighbors," he wrote on his blog. "Rather than collecting rent, my 'income' would be the joy of housing otherwise desperate people."

Steves bought the complex in 2005, and since then and has worked with the YWCA to place low-income single mothers in the building. His project evolved until he eventually owned the complex.

"Imagine the joy of knowing that I could provide a simple two-bedroom apartment for a mom and her kids as she fought to get her life back on track," he said.

The building, Trinity Place, was at nearly full capacity from 2005 to 2016.

This year, Steves took his housing project one step further and gave the 24-unit apartment complex to the YWCA.

Watch the video here: